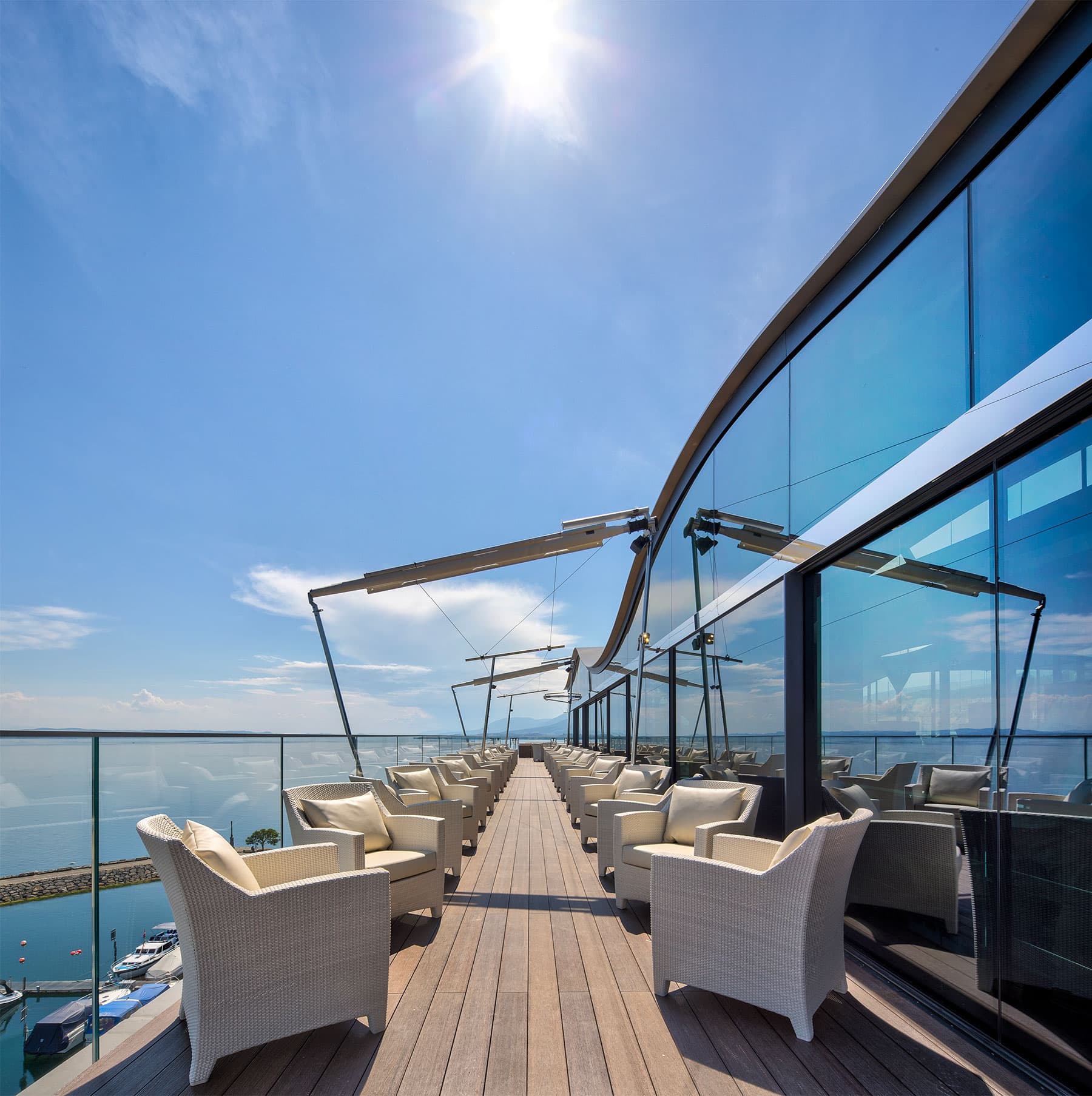 WAVES, the panoramic lounge bar at the Hôtel Beaulac
On the 7th floor is located WAVES, the new panoramic lounge bar at the Beaulac Hotel. In this idyllic setting, sip a drink while enjoying the best view in Neuchâtel. The DJs will have you rocking in this unique venue inspired by the curves of the waves. Discover the WAVES experience…
The WAVES experience has been designed for adults. Access is reserved for customers from age 16.
Panoramic lounge bar : WAVES rooftop in video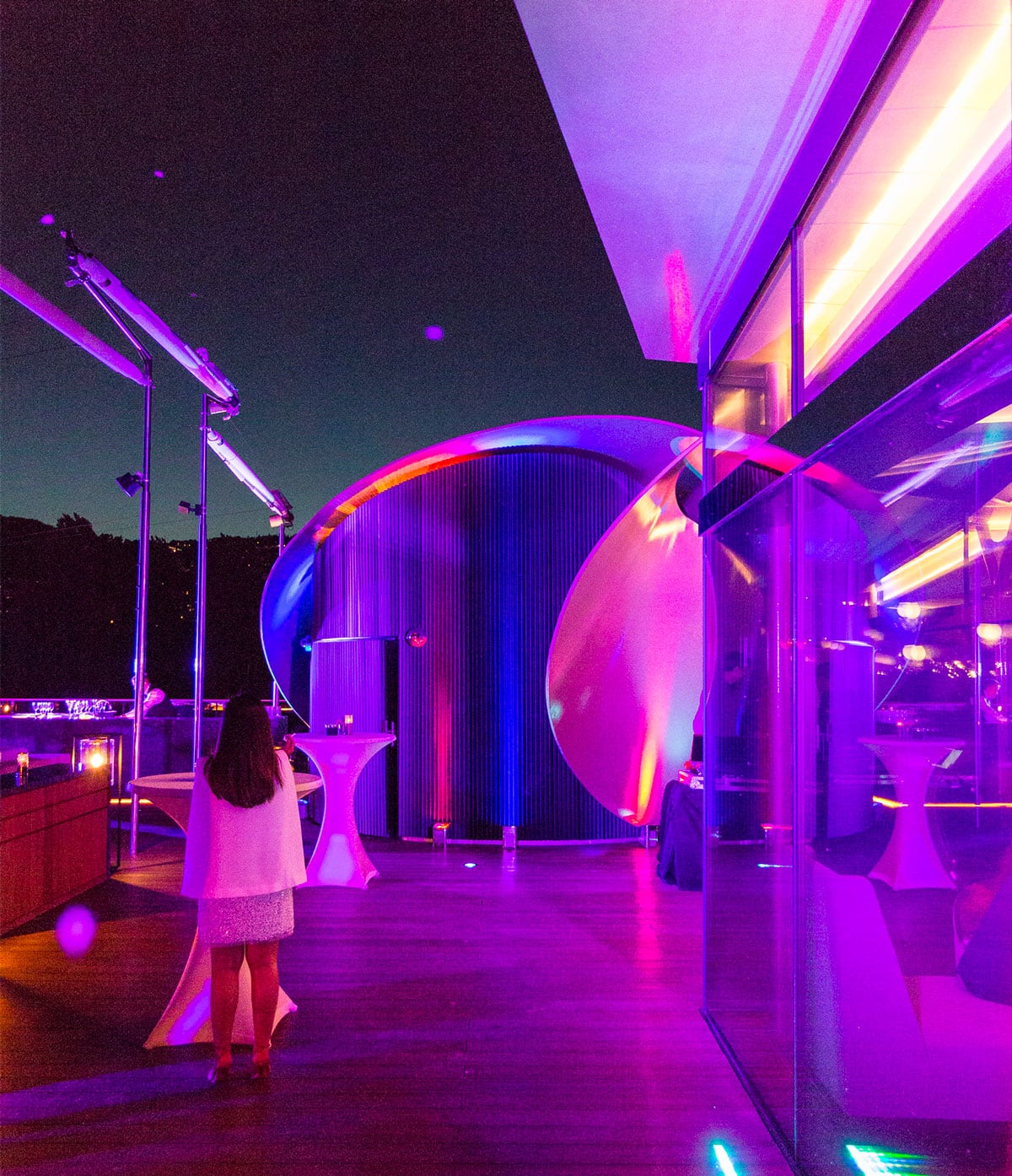 Vibrate to the rhythm of enchanting nights
Immerse yourself in a veritable odyssey of flavours at the WAVES bar in the Hôtel Beaulac. Situated majestically on the 7th floor, this iconic venue offers much more than a breathtaking panoramic view of Lake Neuchâtel.
As soon as you step through the doors of this contemporary sanctuary, prepare yourself for an unforgettable sensory experience. The expert mixologists, true alchemists of flavours, will guide you through a menu of creative and refined cocktails.
Let yourself be enchanted by daring mixes that skilfully blend the finest ingredients and the most exquisite aromas.
From the first sip to the last, each drink is a symphony of flavour that will awaken your taste buds and transport you to unexplored horizons.
Whether you're a fan of revisited classics or in search of unique discoveries, the WAVES bar is the ideal place to satisfy your most refined mixology desires. Come and lose yourself in the infinite delights of this connoisseur's paradise, and let yourself be carried away by the magic of flavours that will transcend your expectations.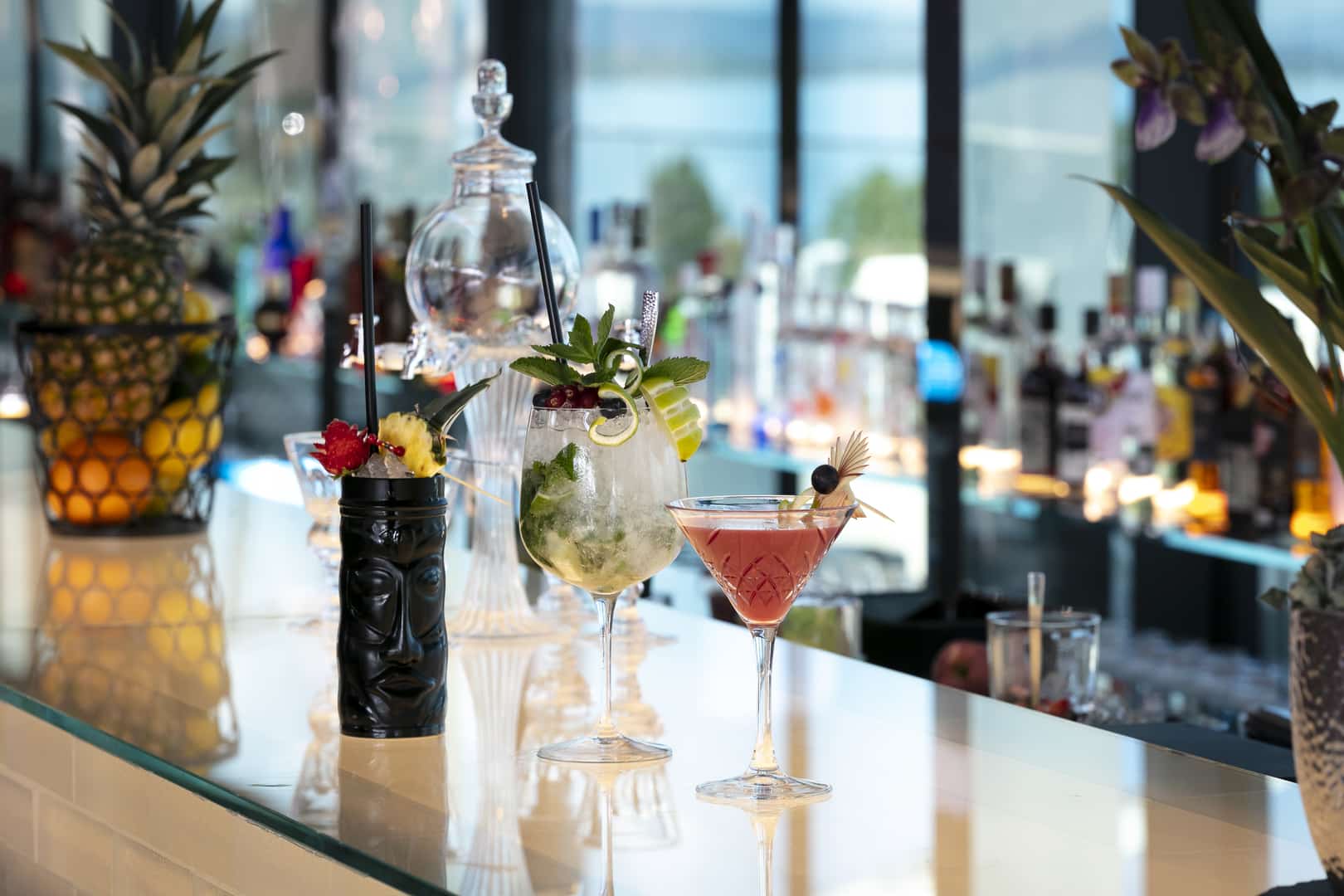 Organise your dream afterwork
Whether you want to organise a private event or bring your colleagues together in a convivial atmosphere, our rooftop can be privatised according to the size of your group.
Enjoy our wide selection of refreshing drinks, delicious bites and attentive service, all in a modern and sophisticated setting. With our dedicated team ready to cater to your every need, we'll make sure your after-work is a memorable experience. Book now and experience exceptional moments at Waves.